Cassini has completed its second-to-last ring plane crossing.  There's only one more left before the final and fatal atmospheric entry.  But before it goes, Cassini completed a sort of family scrapbook of the solar system, by adding Neptune.  Here are some highlights of Cassini's solar system scrapbook (which skips Mercury because it's far too close to the Sun for Cassini to photograph):
Venus, Earth, and Mars
Earth (and Moon), closeup from last image
Jupiter
Saturn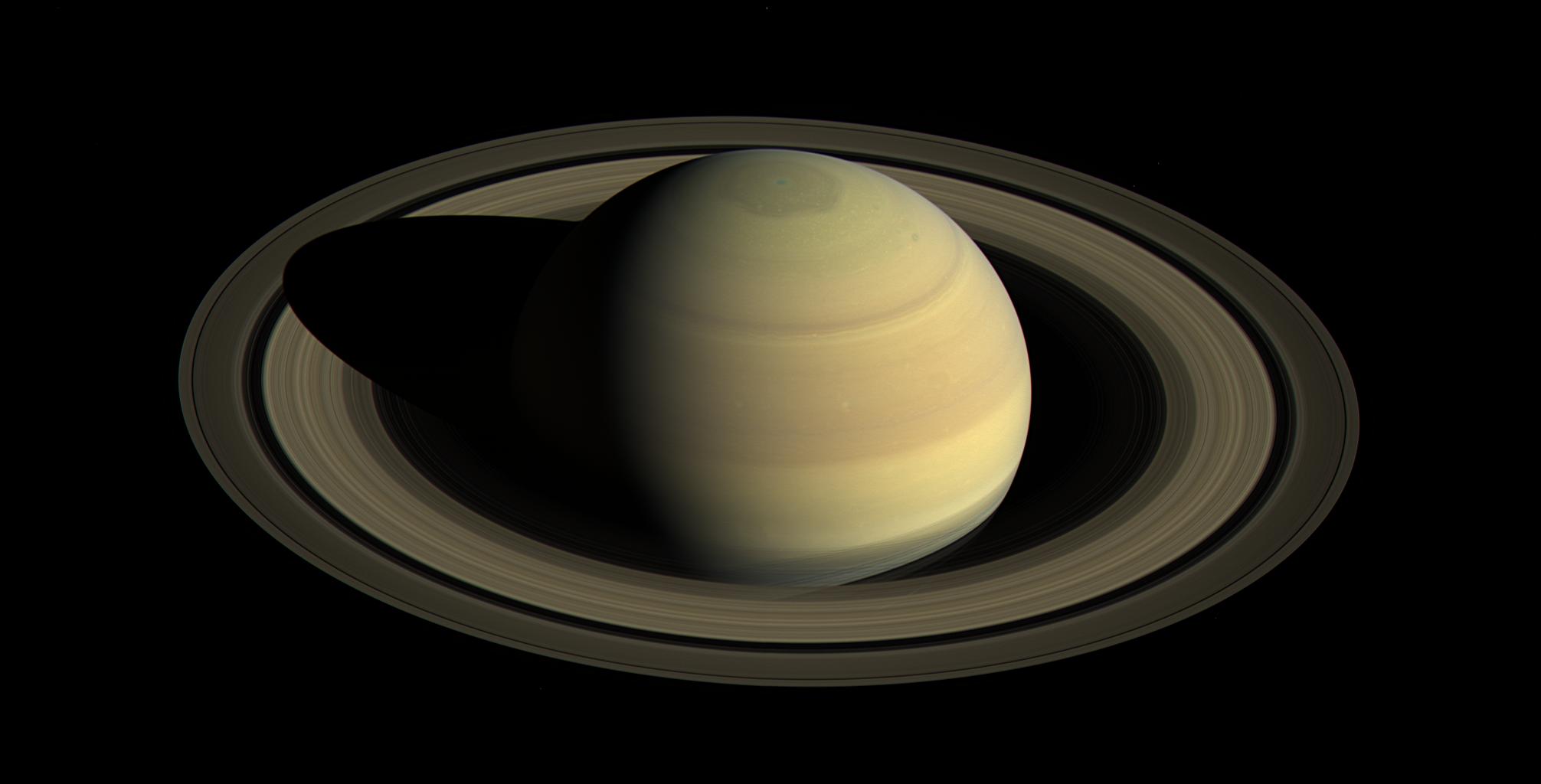 There's really no end of good Saturn pics, but I quite like this one, taken last year as Saturn approached the summer solstice in its northern hemisphere.
Uranus
Neptune
Pluto
It's bittersweet, waiting for the end, but it helps to remember the amazing things Cassini has been doing.  Like Voyager 1 before it, Cassini is leaving behind portraits of our solar system.